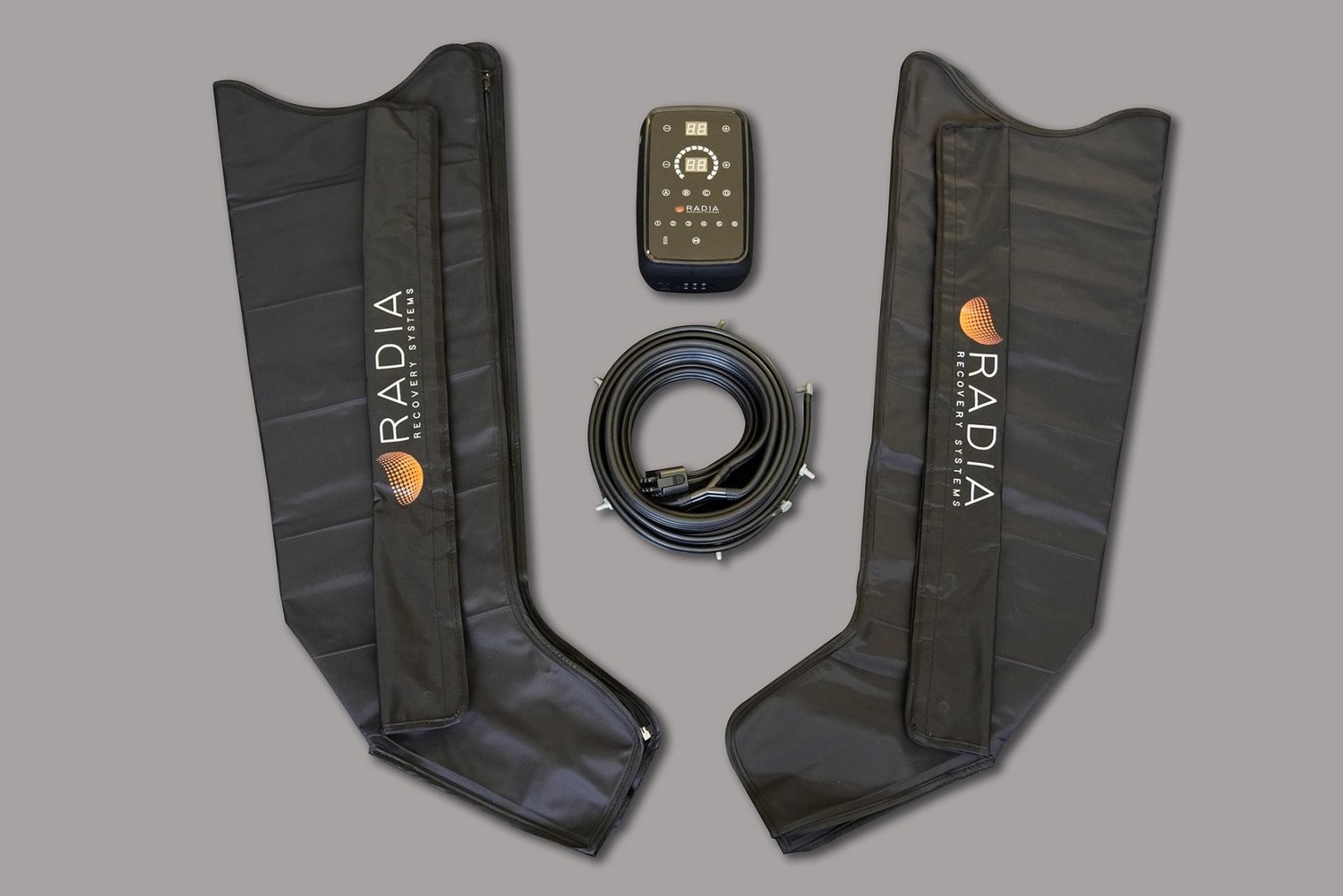 Radia Recovery Portable Compression System
Lymphedema can be the result of genetics, but in most cases it comes from various injuries or infections that affect the lymphatic system and cause it to operate ineffectively. In either case, the patient experiences often painful swelling, most commonly in the lower extremities, i.e., legs, ankles and feet.
OC Sports and Rehab's expert physical therapists have developed a portable product for the treatment of Lymphedema. Radia Recovery's Lymphatic Compression machine is the only transportable compression machine on the market. Its sleek, compact design packs a powerful commercial-grade compression treatment that rivals any of its standard competitors.
To purchase this advanced and portable machinery visit our Radia Recovery Product site's Online Store.
Our skilled and certified physical therapy providers are eager to have you reach your health and wellness goals. Contact us to schedule an appointment.
If you would like to speak with someone directly
Give Us a Call!